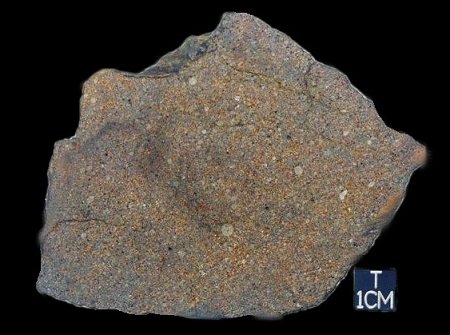 We have some large slices of unclassified NWAs.
This example, with a mass of 86.5g, shows a really
attractive pale matrix with numerous chondrules and
shock veins.

Polished slices of most other types available!
Dimmitt is a brecciated H3 chondrite, found
in Castro County, Texas. This strange stone
contains H5 and LL inclusions, as well as nano
diamonds! Our slices have masses of around
10g. We hold good stocks of polished slices of
a number of types and different falls / finds!