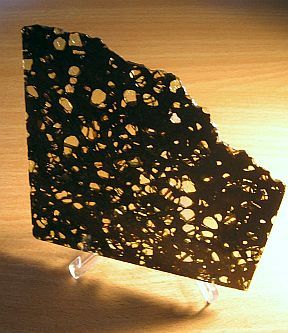 The Jepara Pallasite was unearthed during building work in Indonesia in May, 2008.
The main 499kg mass is heavily weathered externally but, when cut and polished, reveals
a truly beautiful interior structure of densely-packed olivine and magnetite. Having become
completely oxidised, the iron seems extremely stable: our slices are further treated
with acrylic and are among the most attractive items we have offered for sale!